RECORDING FOR REVENUE IS NO LONGER AVAILABLE AS WE ARE UPDATING THE COURSE


30 Day Money Back Guarantee

Does This Sound Familiar?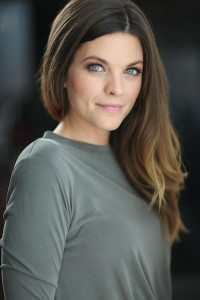 I often have clients tell me they understand the power of video, but they don't know how to get started. Does any of this sound familiar?
"I see other brands using video to grow their business, but I don't have the time or resources to do the same."
"I've made videos for my business in the past, but I gave up because I wasn't getting views and the views I did get weren't turning into customers."
"I don't have an expensive camera and I have no idea how to edit! Where do I even start?"
"With video being available on everything from Instagram to YouTube, how the heck do I know which platform is right for my business?"
Well you're in the right spot because Recording for Revenue takes the pain and guess work out of making videos for your brand. Side hustle? Personal brand? Or international company? Creating video content that converts has never been easier!
Tips, Tricks & Techniques
By the end of this course, you will know over 100 tips, tricks and techniques to turn each social video platform into its own machine that will work to drive traffic, position your brand as a leading authority and catapult your brand awareness to your target audience!
Imagine closing sales right in your Instagram comments because of a 15 second product clip
Imagine attracting targeted, free and organic traffic to your website every single day with video
Imagine using Snapchat stories to position yourself as a thought leader in your industry
Imagine converting Twitter followers into life long brand advocates through short, personalized video responses
Imagine turning YouTube into an automatic e-mail list building machine
Imagine recruiting top talent to your company with a 6 second Vine video
So where are YOUR videos going to come from? 
This Course Contains
The secret formula I use to generate leads
8 video modules
Real world case studies
Growth hacks and sales strategies
ROI measurements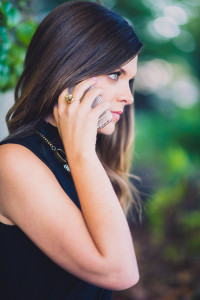 Recording for Revenue is an 8 module, instant access program for businesses and personal brands that want to see tangible results from social media. This course will teach you:
The secret formula I use to generate leads, revenue and brand awareness using video
How to determine the best platforms for your videos that reach your desired audience
Social selling strategies on Instagram, Vine, Snapchat, Twitter, Facebook, YouTube and Periscope
How and why to use each social video platform - using real world case studies to demonstrate the value, growth hacks, and strategies to build your community across social platforms
How to measure success and prove ROI on each social video platform

Here Is What You Get When You Get Started Today...
Modules: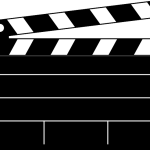 Recording the Revenue Formula:
In the first video, I'll share the secret formula that helps you easily create videos that convert. By the end of this module, you'll understand why video works for your business and the key components every video needs to include in order to drive traffic and brand awareness. You'll also receive a Video Content Cheat Sheet that will help you plan purposeful videos for your business.
Instagram Video:


Instagram is the King of Engagement. But likes and comments don't pay your bills. So in this module, I'll show you how to turn engagement into results for your business. 15 second Instagram videos are the ideal length to draw in your audience and hook them with quality content and a clear call-to-action. By the end of this module, you'll understand how to structure a bio that attracts your ideal customer, grow your following quickly, create sales directly in the comments section and more.
Once you finish this video, you'll find an Instagram resource guide with my recommended editing, sales, management and analytics apps to help you use the platform effectively. Included in your resource guide, you'll also find an Instagram video cheat sheet to help you create Instagram videos that drive traffic and increase sales.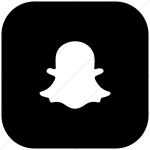 Snapchat:
Snapchat is now equal to Facebook, with both platforms receiving over 4 billion video views per day. In this module, you'll learn to harness the immediate nature of Snapchat to grow your business and position yourself as a leader in your industry. At the end of this module, you'll receive a worksheet to help you create Snapchat stories that sell.
Vine:


Of all of the branded video content, branded Vine videos receive 400% more shares than branded videos. By the end of this module, you'll know how to attract new clients using Vine as a mini portfolio and how to use vine to tease larger content pieces on your website. At the end of this module, you'll receive a Vine worksheet to help you create Vine videos for your business.
Twitter:


In this module you'll learn how Twitter videos cut through the clutter and help your brand stand out from the crowd. From growing your email list to building trust with your customers, there are endless benefits to Twitter for your brand. You'll find a Twitter video worksheet below this module that will break down how to use Twitter to create brand awareness.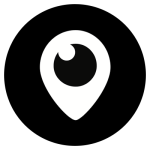 Periscope:
Livestreaming is one of the biggest trends to hit social media, EVER! Did you know that Periscope is one of the best social selling platforms out there? In this module, I'll teach you how to plan your Periscopes to turn your viewers into customers and to excite and delight them into taking action. Along with the video, your worksheet will help you plan the key talking points of your Periscope to ensure you're spending your livestreaming time wisely.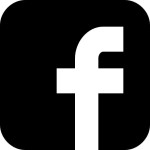 Facebook:
Facebook still reigns supreme as the biggest social platform in the world and with the introduction of native video, the possibilities for your brand are endless. In this module, you'll learn how to embed clear calls to action in your Facebook videos to grow your email list, drive traffic to your website, and turn viewers into customers. In your worksheet, you'll be able to map out your Facebook video content to ensure it's effective for your brand.

YouTube: 
For long term results for your business, the best video platform is YouTube. In this module, you'll learn how to sell your products or services directly from YouTube videos, how to get hundreds of new email subscribers from your videos and how to use keywords to position your videos for success in search. Your YouTube worksheet will breakdown the best kinds of content to create on YouTube and will also provide you with resources to help you optimize your content.

Does This Sound Familiar?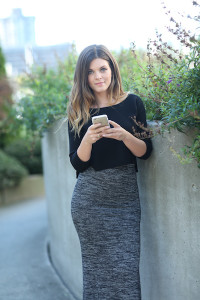 With a background in broadcasting and almost a decade of experience as a social brand strategist, video is my go-to method for authentically communicating a message and creating positive influence to increase sales and brand awareness. I have worked with clients across industries - creating a YouTube series that increased Hootsuite's subscriber base by 75% and executing a livestream campaign for Applebee's that earned over 1 billion impressions in 1 day. Among incredible brand partnerships, these are other results I've seen from video:
I grew my YouTube channel from 500 - 10,000 subscribers and 15,000 views to 600,000 views in 7 months
I've grown my total online community to over 50,000 people using video as my main type of content on every channel
I tripled my e-mail list growth as a direct result of video content
I have earned national media and international speaking opportunities because I've been scouted from my online video content
I receive new, qualified leads every week because my videos are positioned on the first page in Google
All of these results are possible for you, too! Recording for Revenue is going to get you there.
"Sunny Lenarduzzi is the next rising star of social media marketing education. Her positive and entertaining videos combined with her easy-to-follow style of teaching gives her the dynamic edge we're all after. Her YouTube tutorials are concise, informative, and most of all they're actually helpful. And she knows exactly what brands and aspiring personalities need to be seen online. The rapid growth of Sunny's community over the last few months proves she knows how to plan a social strategy, execute, and drive real results"
"Sunny is a social media rock star with deep knowledge around video marketing. Our work with her on launching Hootsuite's weekly video series delivered solid results, increasing our YouTube subscriptions by 75%."
Cameron Uganec - Senior Brand Director at Hootsuite
"Sunny Lenarduzzi is one of the best content creators in the world. She just gets it, and is constantly evolving. Work with her if you can."
Jay Baer - New York Times Best Selling Author, President of Convince & Convert
FREQUENTLY ASKED QUESTIONS
Q: Is this course geared towards people who sell products or services?
A: This course provides real-world examples and is designed for any kind of business, regardless of if you sell a product or a service.
Q: How do I access the course?
A: As soon as you invest in Recording for Revenue, you will receive an email with your login information and you will be able to access the first video module immediately.
Q: I have no idea how to make a video or edit, will this course still help me?
A: You don't need to know how to make a video or edit to see results from video. I include information on how to create video for each platform, but all you need is a smartphone to shoot and upload your own videos.
Q: Will I get anything in the mail?
A: No, everything you need for this course is accessible online.
Q: How long will it take me to go through this course?
A: This training is designed to be quick and effective and allows you to go at your own pace. You will receive three phases of this course, spread over a month long period. You will be able to complete each course and start taking action quickly.
Q: What is your return policy?
A: I'm so confident you'll see results for your business from Recording for Revenue, that I'm happy to offer a 30 day money back guarantee if you feel unsatisfied.